About WoodFlow
An online platform for the global wood industry
We combine our 20 years of experience in the wood market with state-of-the-art technology, delivering a digital platform for wood buyers and suppliers.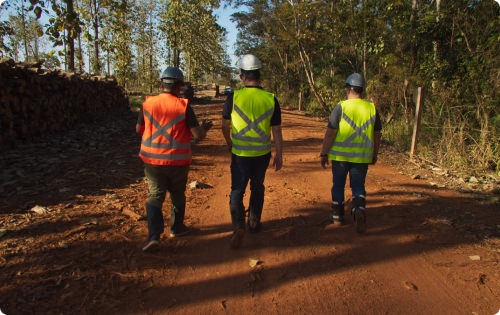 What woodflow offers
Reliable platform to make deals
WoodFlow is a two-sided online platform designed for wood importers and brazilian wood suppliers. Our purpose is to promote the wood industry growth, making it more mature through technology, connecting Brazilian producers with importers from all over the world.

Complete
products database
Access to our products database and all details you need to start making deals.
Experts
support
Consultants available to assist through the process: from quote requests to order arrival.
Free
account
Free account creation for buyers to explore and check hands-on how our platform works.
Our team
Commitment and
experience
We have more than 20 years of work in the wood industry. Our team is committed to transparency, efficiency, and the best results for both: wood buyers and suppliers.
Create your free WoodFlow account